A half-day escape into nature for purpose-led business owners. Discover deep conversation, new friends and collaborators-in-waiting.
This is an escape for people like us. Escape from the distractions of everyday life. Escape from relentless doing. Escape from obligations to others. To the countryside, to nature, to connection.
We'll lift you out of your day-to-day, and immerse you gently in our growing community of like-hearted people, on an inspiring, restorative walk in nature.
This is an intimate and carefully curated event where you'll gain new connections and deepen your network. It's hosted by two attentive, qualified coaches - Chris Kenworthy and Ellie Lloyd-Jones.
You'll meet fellow-travellers who also seek refuge in more meaningful conversation. With space to share struggles, victories, new ideas or just what it feels like being you.
Hope is welcome too - imagine who you'll meet and where it might lead…
We take care of logistics - route, time-keeping, facilitation. It's all thought-out so you don't have to. There's no phone signal too, so no alternative but to unplug and focus on what or who's right in front of you.
Nature takes care of the rest.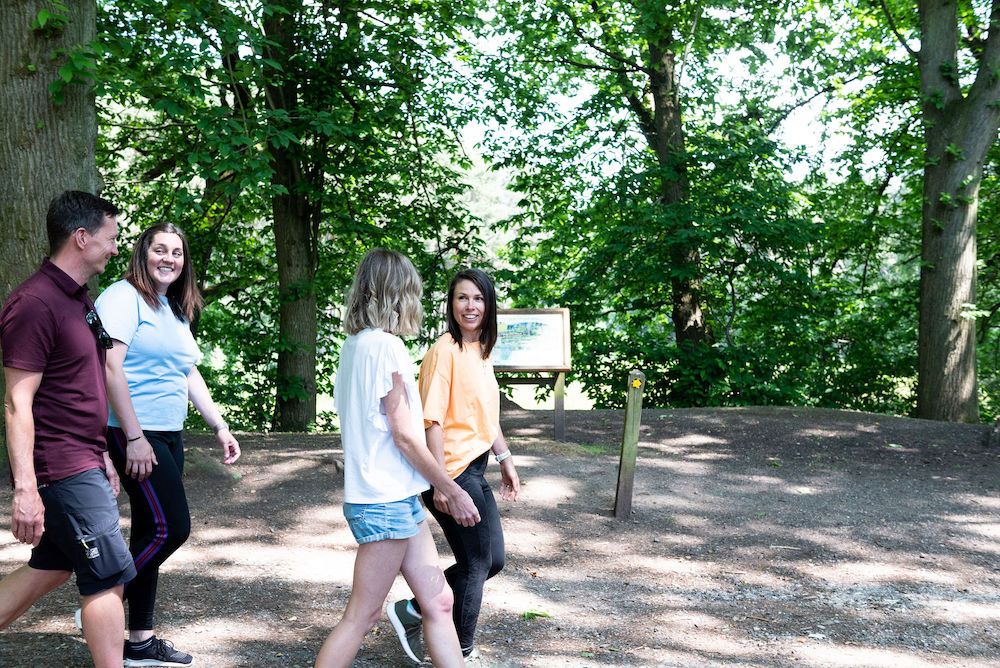 We are Ellie and Chris - your hosts for the day. Both of us are trained, experienced leaders and nature-lovers. We're curious about people and we created this event because we're up against the same things as you.
We'll facilitate this walk, which means we make sure everyone gets to know each other, mingle and get the most out of this opportunity to network.
We'll offer conversation starters, help keep discussion flowing, and throw in the odd game or provocation (if you're feeling playful).