An afternoon of self-care, self-discovery and vision setting for people who need to just "be" in the company of like-hearted souls.
This is time to invest in you. To escape the busyness and obligations of day-to-day life where you feel like your tank is empty and in need of a recharge.
We will hold space and time for you to relax, unwind and listen to the messages your body has been signalling to you but you have been too busy to hear.
This is an intimate and impactful 3 hours where you will be guided through your subconscious and your energy by two qualified practitioners - Ellie Lloyd-Jones in NLP and Kate Riley in Reiki.
The setting too is intimate - it is being hosted by Ellie in her home a 19th-century cottage in rural Cheshire. There are a very limited number of places available to keep this a safe space for you to tune in and experience the needs of your body and heart.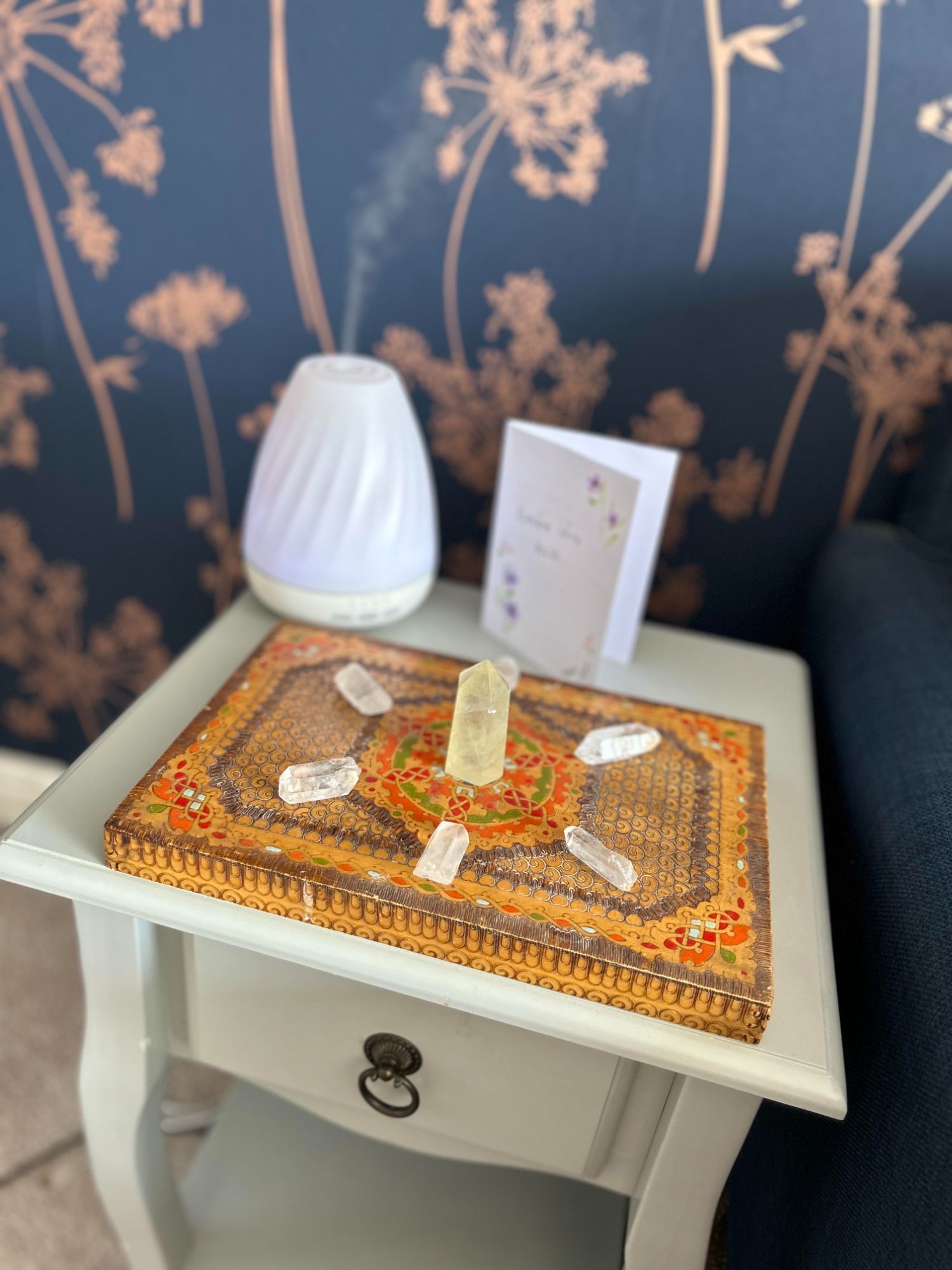 On arrival, you will be greeted with a selection of herbal teas where you will get to know your hosts and fellow participants before being led into the dual aspect lounge area for 1 hour of guided meditation and visualisation by Ellie while simultaneously receiving Reiki healing from Kate. All the while, there will be essential oils diffusing to deepen the impact of the experience and help to enhance all of your senses.
You will then be invited to journal anything that has come up for you during this hour of relaxation as this will help to form the content of your vision board.
The vision board making will take place in the dining room where there is lots of natural light and views of the cottage-style garden. You will be provided with all of the materials you need to make the vision board and will be guided on the most powerful ways to create the board by Ellie but feel free to bring along any pictures that you feel you would like to feature on your finished creation eg pictures of family members, friends or quotes.
The session will finish as we "check out" by sharing what we have gained from the experience. Accompanied by some homemade organic bakes made by the lovely Kate.
You will leave the session feeling relaxed, connected and empowered with the new-found connections you have made with yourself and others.
Sunday 16th July 2023 - 1-4pm